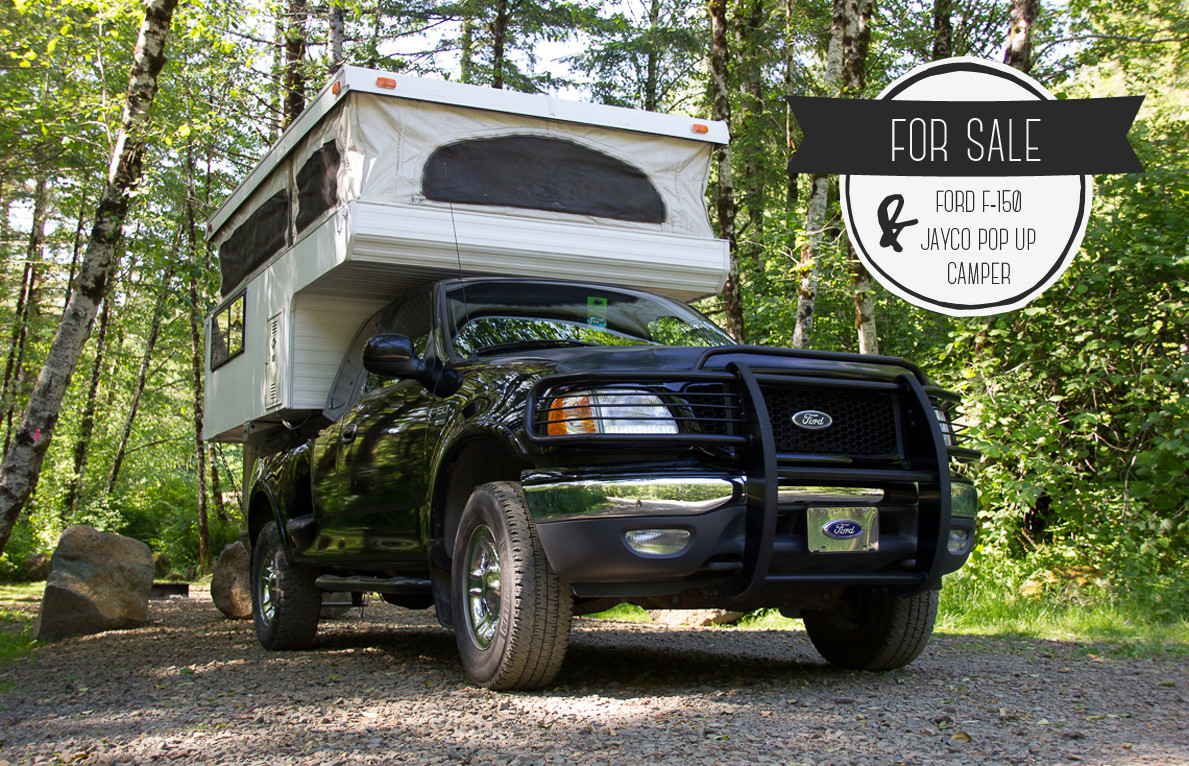 Since we got our truck and camper some three months ago we've invested a lot of time and energy (and a bit of money too) to overhaul and improve our little rolling home. There were repairs we had to do because we had no choice and stuff just kept breaking in the camper at first. Other things we did like painting and so on were more aimed at creating a nice and cozy atmosphere in our living quarters.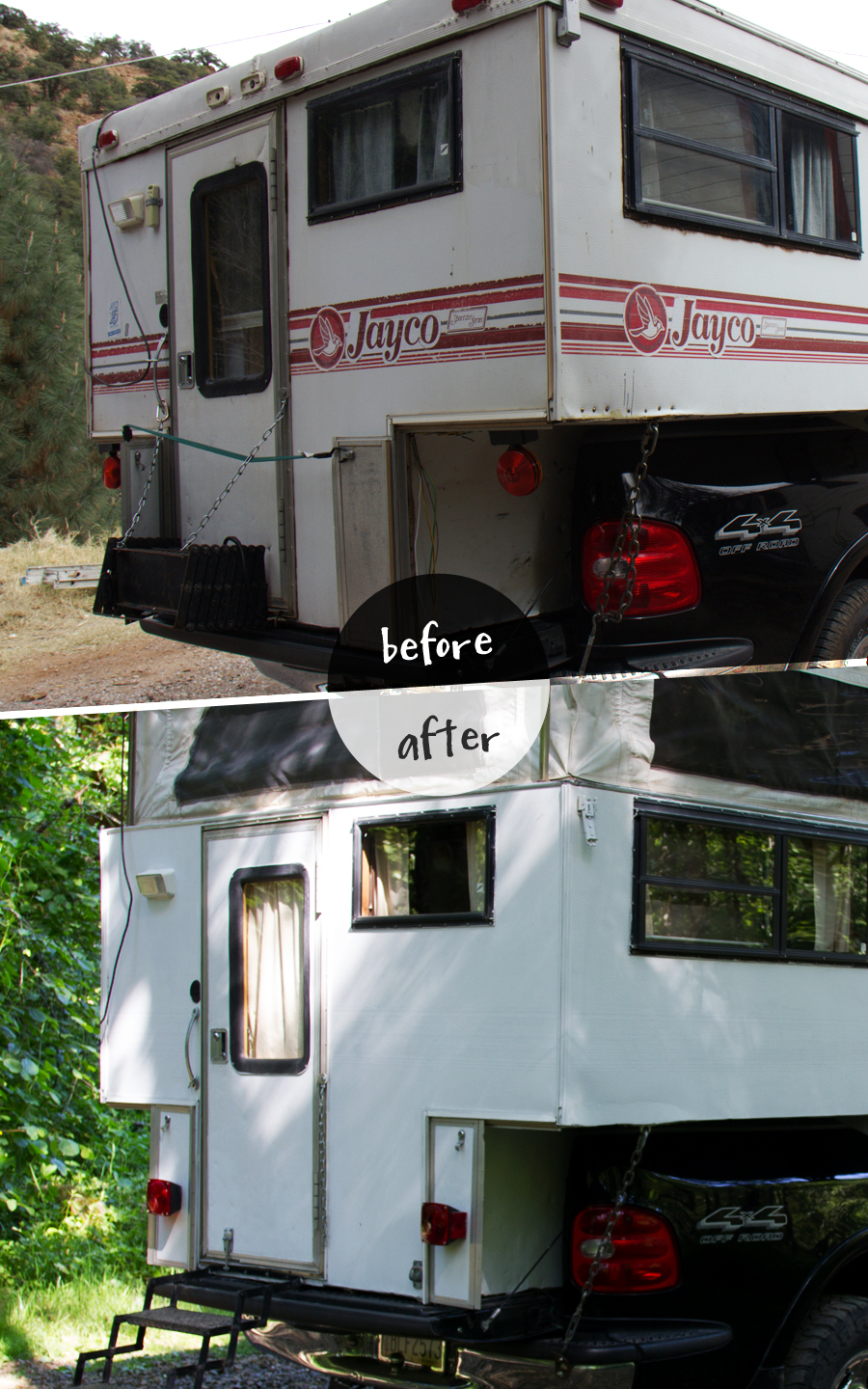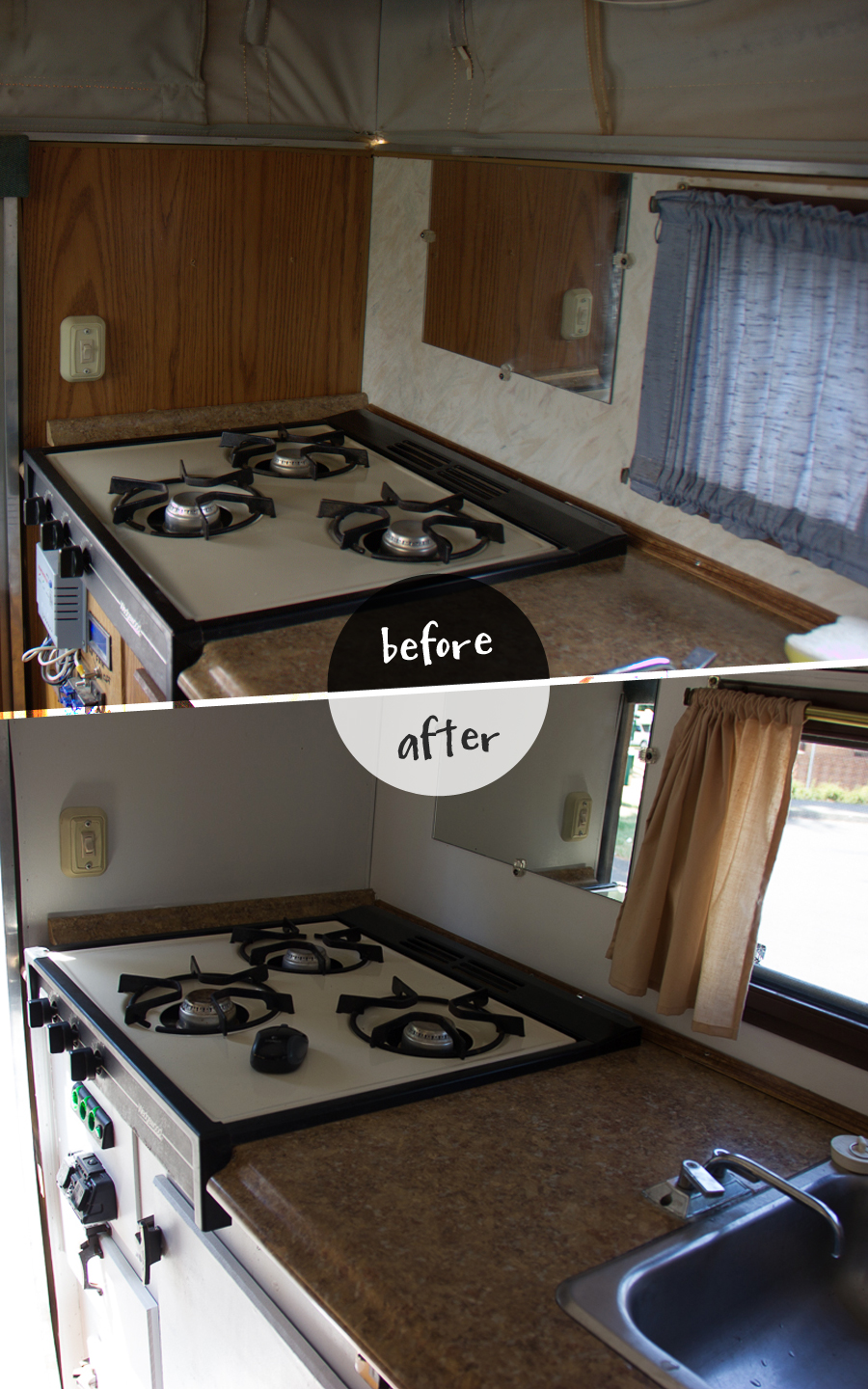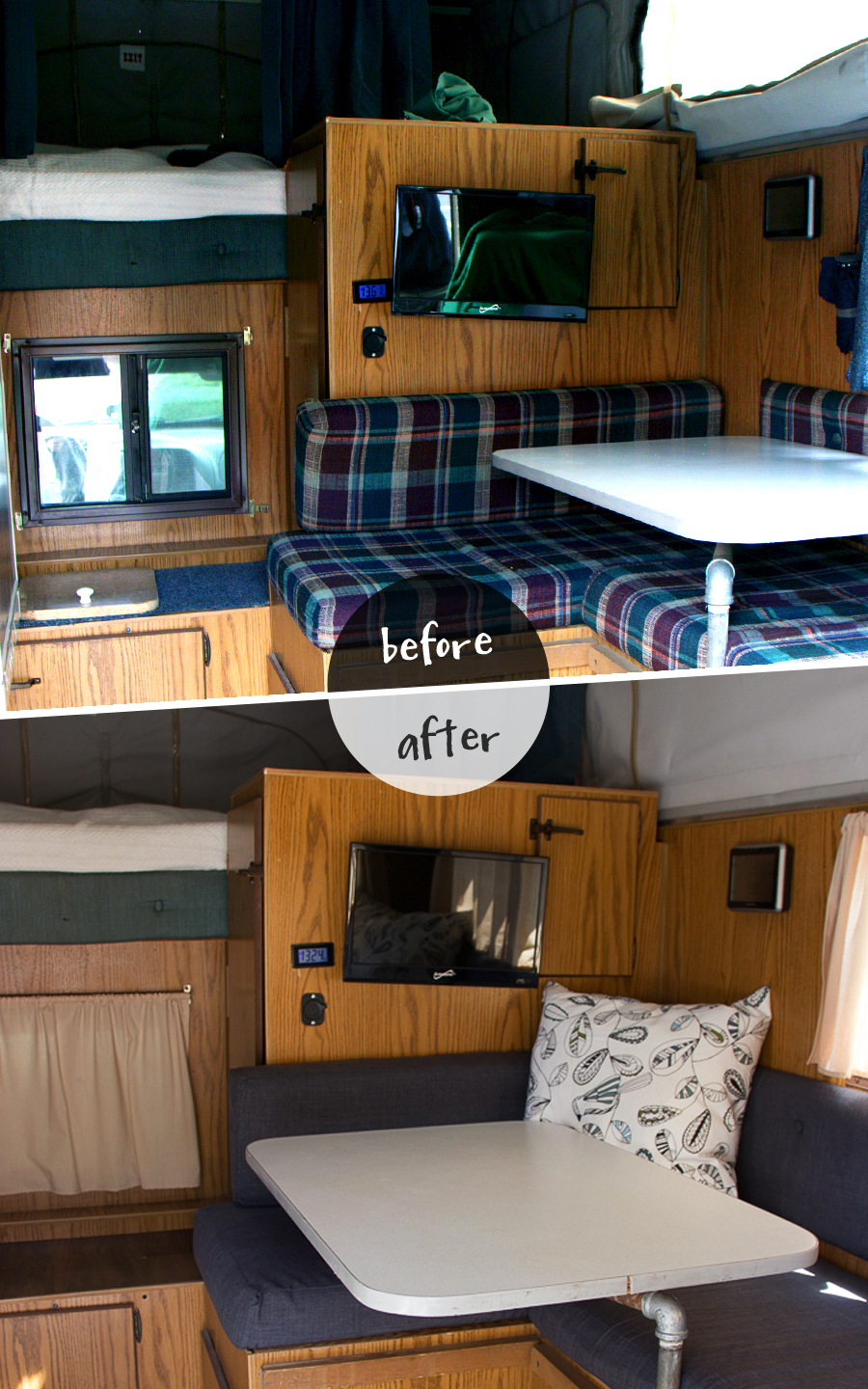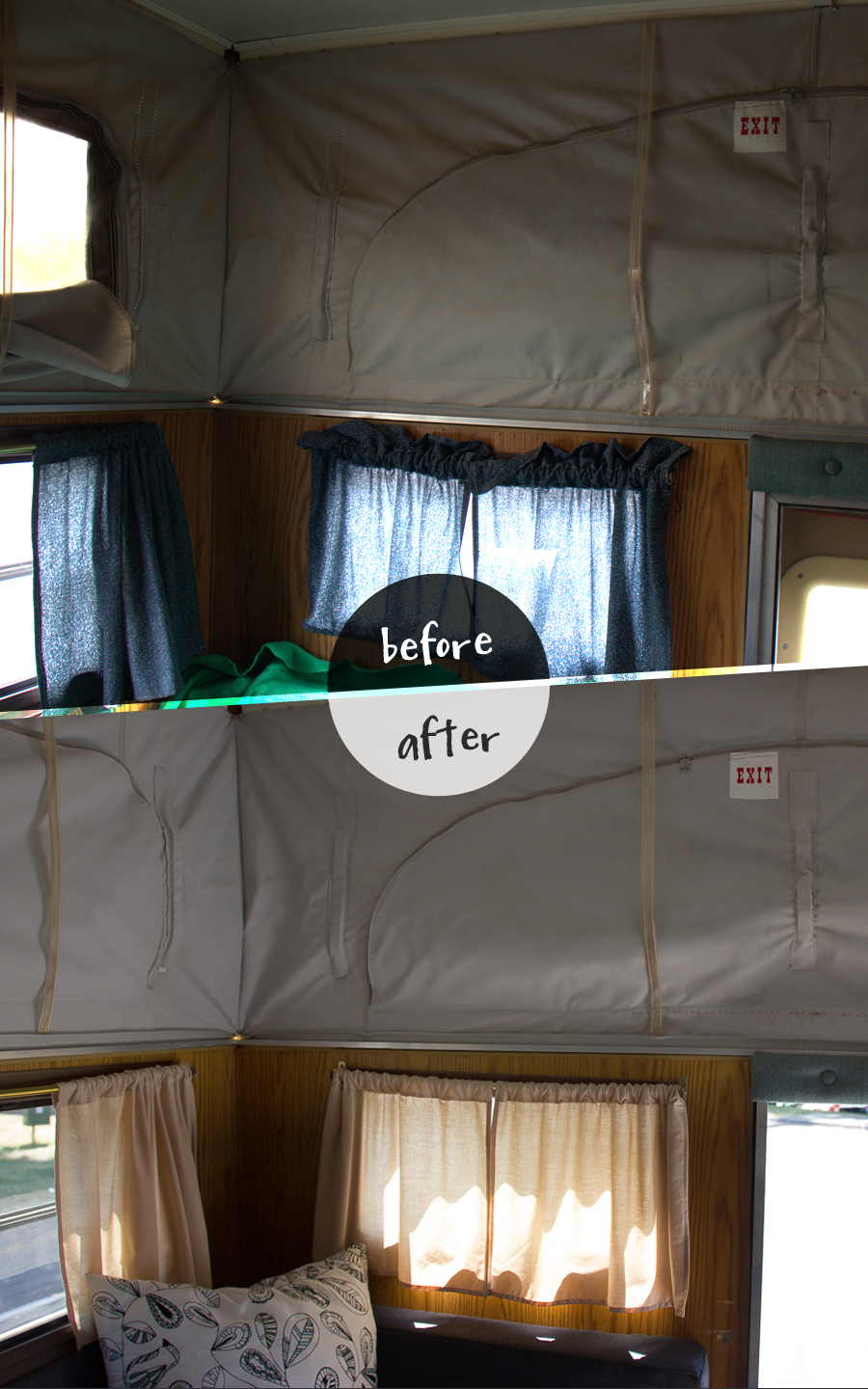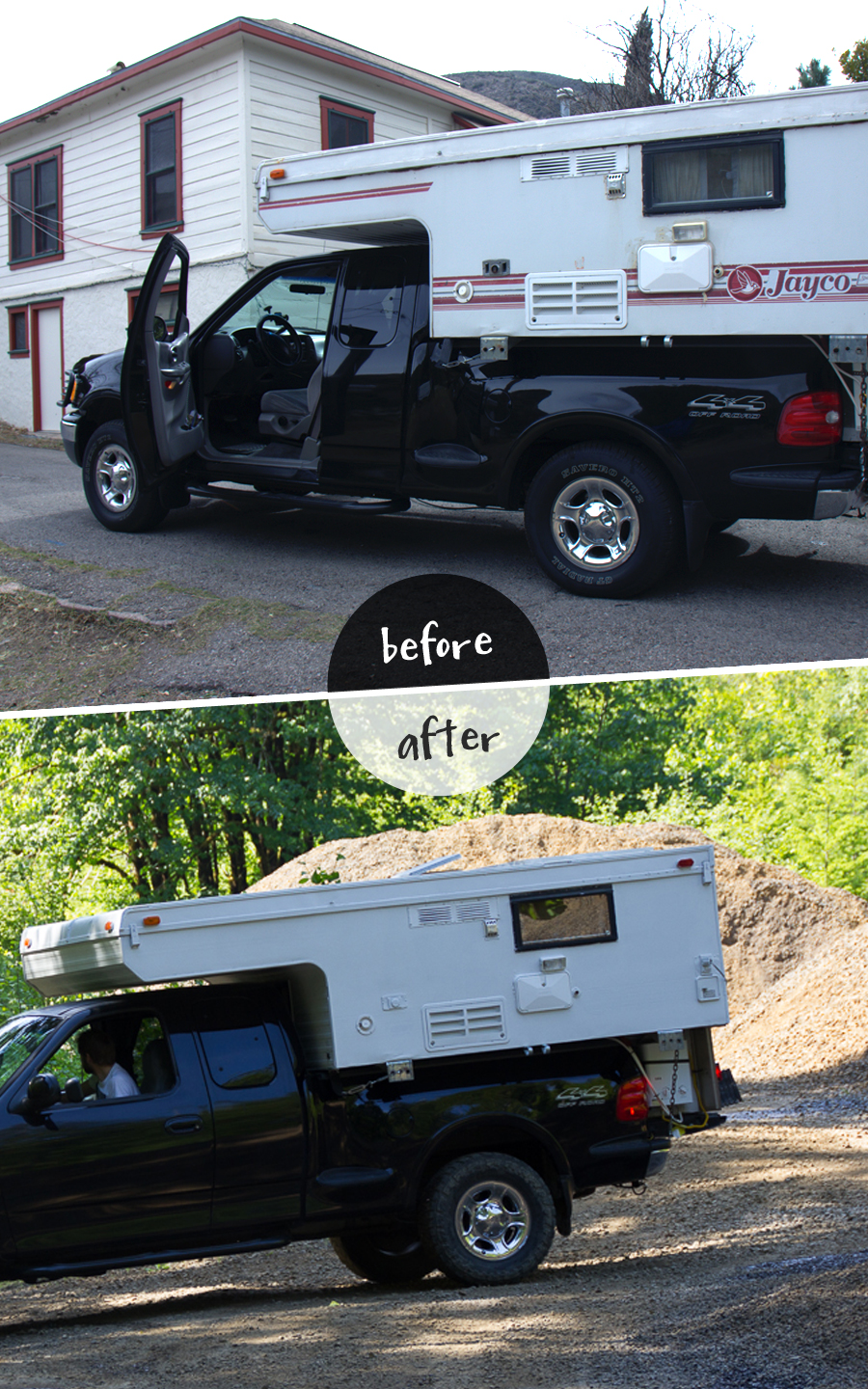 Here's a short overview what we all did with our truck and camper and some pictures from before, after and right in the middle of it:
We had the suspension of the car improved. We got a flat tire and then bought new tires with a heavier load range. We painted the camper on the outside and inside. We've had a broken water pump, water heater and furnace, a gas leak and installed a wrong replacement pump. We've had to fill holes, scratches and dents in the camper's hull. We had to relocate the electrical cables and controls and made a new faceplate for the inverters. We made new curtains and pillow cases for the seating area. We cleaned all the canvas around the upper portion of the camper thoroughly. We also broke the camper's roof mechanism once which needed a costly repair then.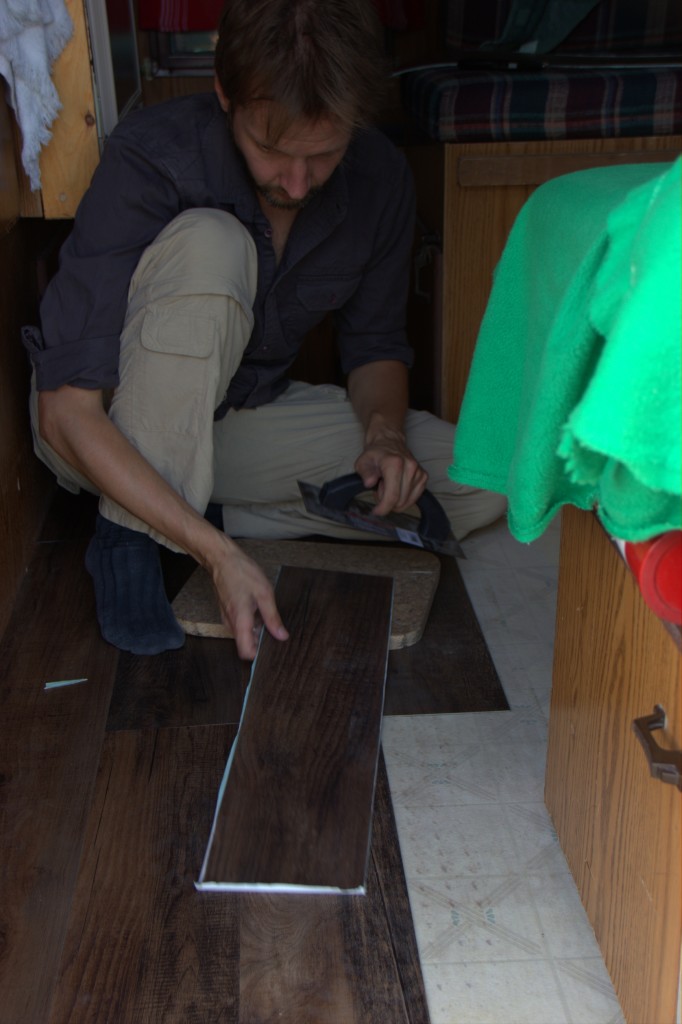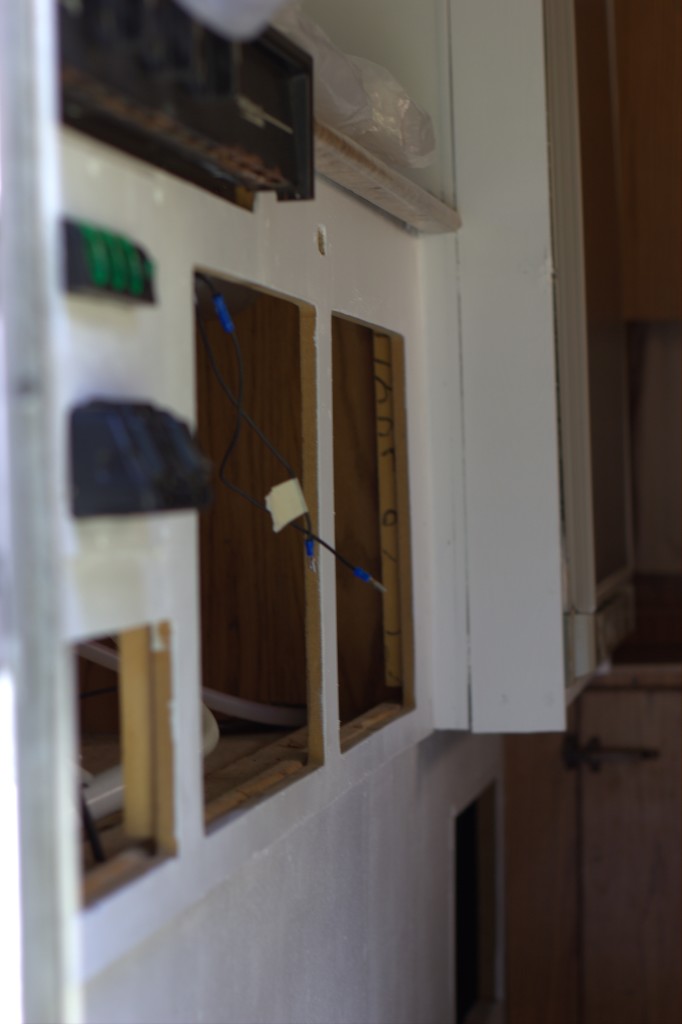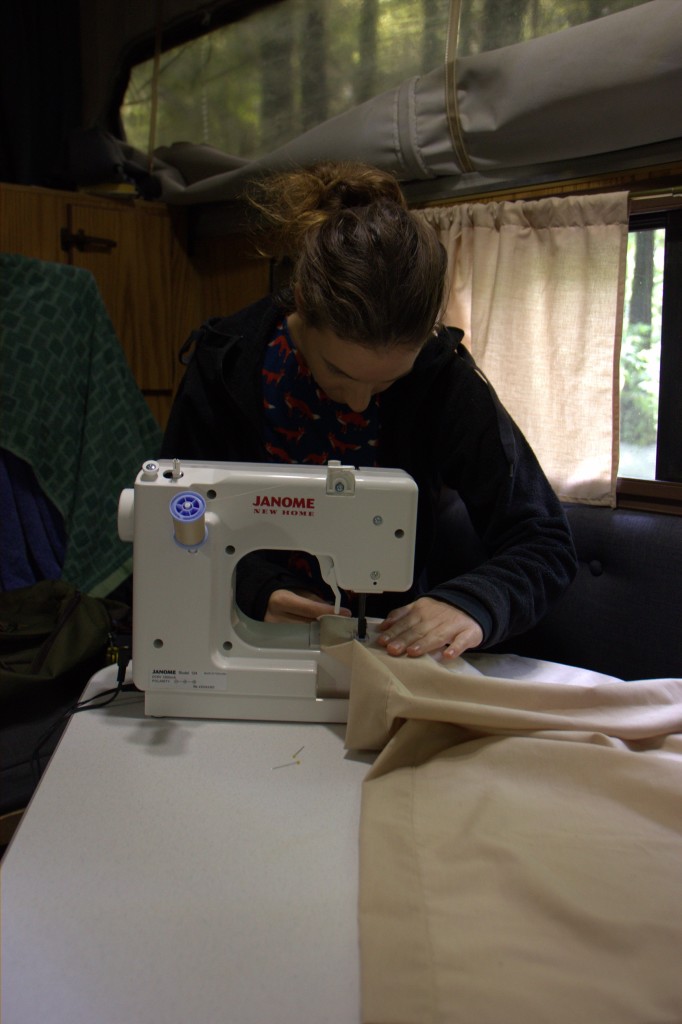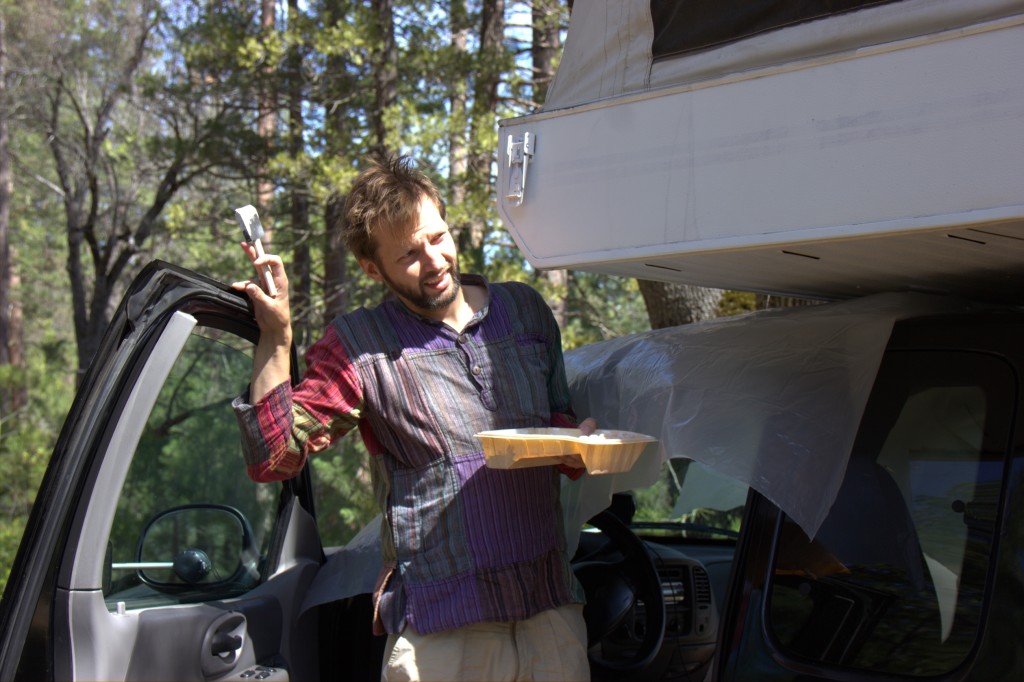 Apart from all that there's seemingly always a little something more to do. Of course everything always takes longer than you'd think too and somehow it all added up to quite some work. How naive we were when we had planned back home to use our travel time for so much more, like writing, learning additional skills and languages etc. We've got nothing to do all day than travelling but we've always got a full day. All the effort we put into the truck camper was worth it though and we feel very comfortable in our travel home these days.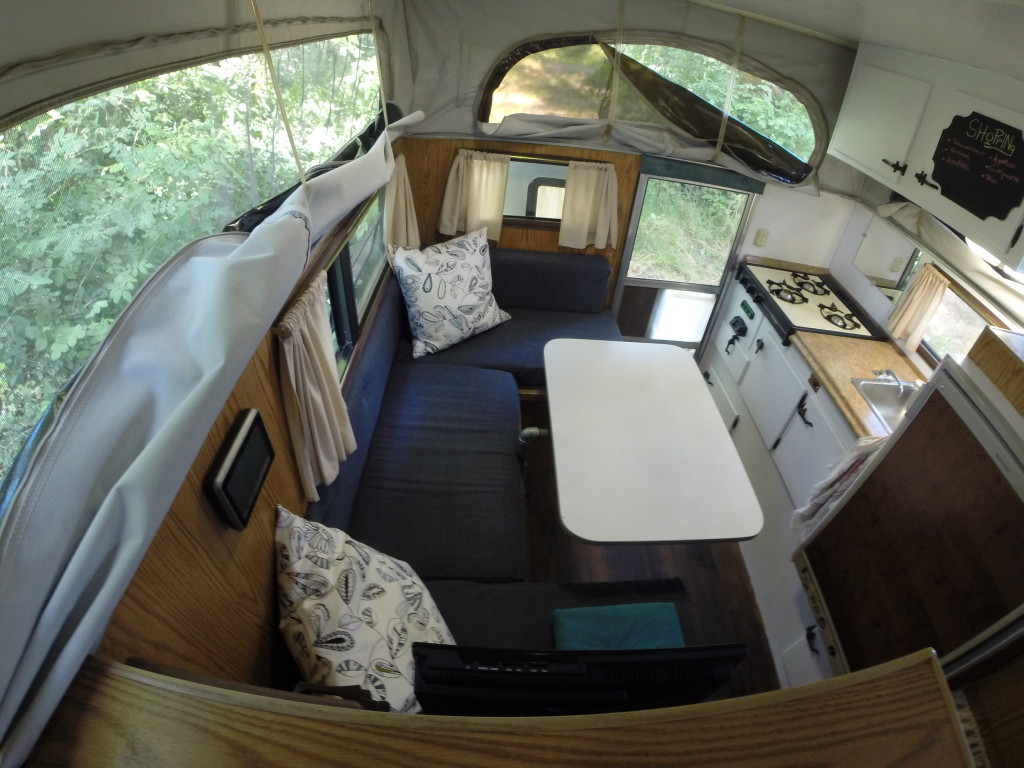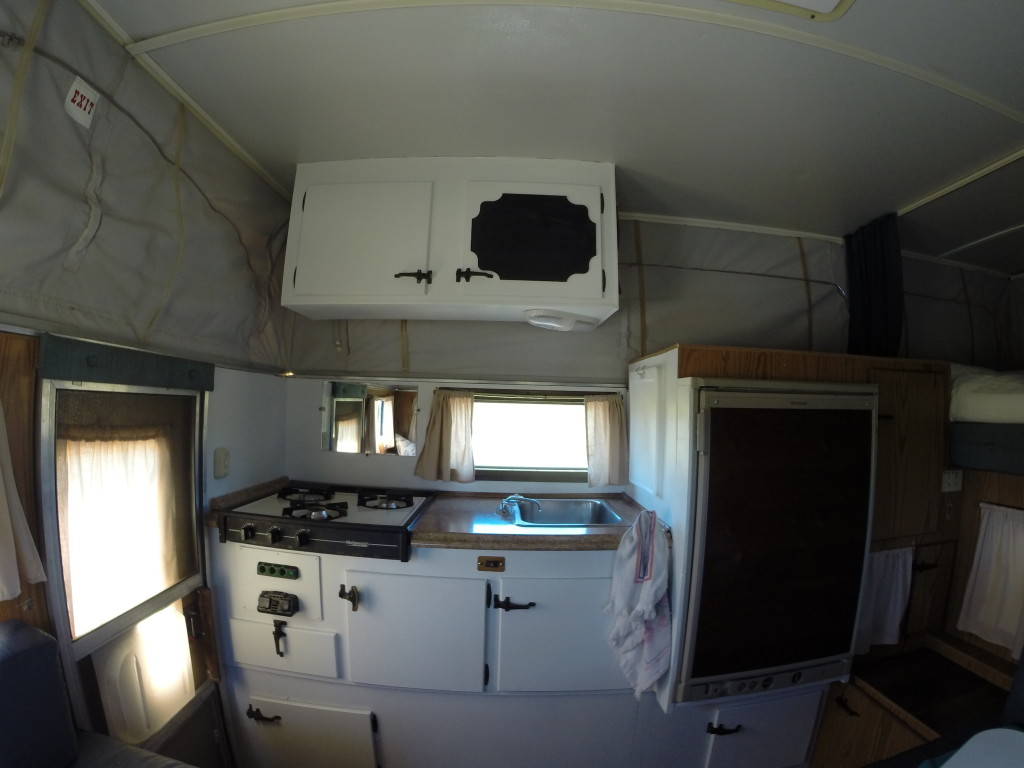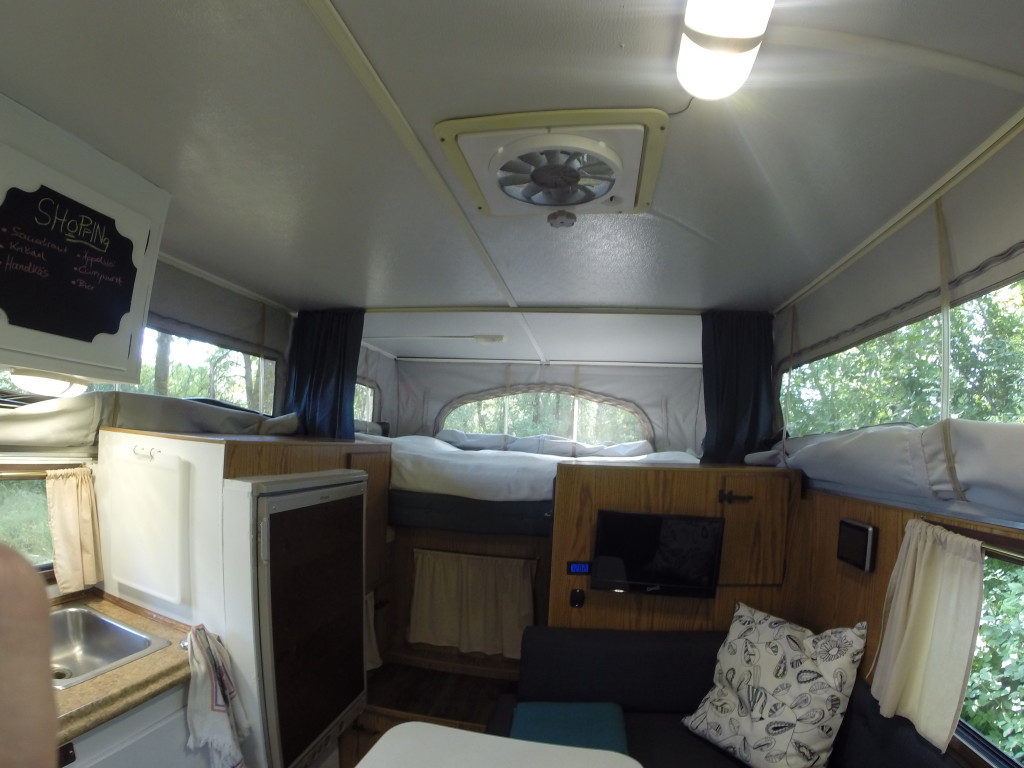 German version – deutsche Version
Seitdem wir unseren Truck und Camper vor etwas mehr als drei Monaten bekamen, haben wir eine Menge Zeit und Energie (und ein bisschen Geld) investiert um unser rollendes Zuhause zu überholen und aufzupolieren. Es gab natürlich Reparaturen, die wir einfach machen mussten und anfangs schien andauernd irgendetwas am Camper kaputt zu gehen. Andere Arbeiten wie z.B. das Streichen, zielten eher darauf ab eine schöne und gemütliche Atmosphäre in unserem Wohnbereich zu schaffen.
Hier ist eine kurze Übersicht was wir alles mit unserem Auto und Camper gemacht haben und einige Bilder von vorher, nachher und mittendrin:
Wir haben die Federung des Autos verbessern lassen. Wir bekamen einen Platten und kauften danach neue Reifen mit einer höheren Gewichtstoleranz. Wir verliehen dem Camper innen und außen einen neuen Anstrich. Wir hatten eine kaputte Wasserpumpe zu reparieren, sowie den Boiler und die Heizung, wir hatten ein Gas-Leck und installierten eine falsche Austauschpumpe. Wir mussten einige Löcher, Kratzer und Beulen in der Außenhaut des Campers zuspachteln. Wir mussten die ganze Verkabelung etwas umorganisieren und entwirren und bastelten eine neue Einfassung für die Transformatoren. Wir machten neue Vorhänge und Sitzbezüge für die Sitzecke. Wir reinigten den ganzen Canvas rund um die obere Partie des Campers gründlich. Wir haben den Dach-Mechanismus des Campers beschädigt und hatten eine teure Reparatur zu zahlen.
Von all dem abgesehen scheint es immer irgendetwas zu geben, das man noch tun kann. Natürlich dauert alles auch immer länger als man denkt und irgendwie summierte es sich alles zu einem schönen Stück Arbeit. Wie naiv wir gewesen waren als wir noch daheim dachten wir könnten unsere Reisezeit dazu nutzen um zu schreiben, neue Dinge und Sprachen zu lernen usw. Wir haben eigentlich jeden Tag nichts zu tun außer zu reisen, aber trotzdem haben wir immer volles Programm. All die Arbeit, die wir in den Camper steckten war es aber wert und wir fühlen uns dieser Tage sehr wohl in unserem Reise-Daheim.